ALTERNATIVE CONSTRUCTION METHODS ARE CRUCIAL
Views: 10 Author: Site Editor Publish Time: 2018-01-10 Origin: Site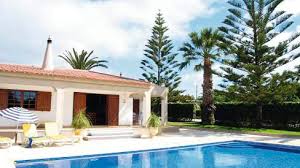 Considering its importance in nation building, the Chinese government has made relevant policies and invested huge amounts of capital to realize and secure these human rights of Chinese citizens, including price control mechanisms and subsidized housing projects for the low-income earners. The UN will kick off its post - 2017 debate on Sustainable Development Goals this year. The dominant themes in this UN discussion will surely be jobs, economic growth, infrastructure development and poverty alleviation. These material benefits to satisfy our individual rights to property, food and clothing should be at least treated with equal consideration as our civil rights, if not take precedence over political rights. Shelter is a severe challenge to many countries, especially to African countries. To resolve the housing problems, we cannot only rely on traditional technologies or systems. We need to change our culture and mindset. At the opening of the Cabinet meeting on 11 Feb 2017, President Hifikepunye Pohamba said, "We must come up with a sustainable solution," to address the high and unaffordable housing prices.The international communities have been seeking and adopting sustainable solutions to shoulder the heavy load of housing and also to deal with the resource crisis human beings are facing. Alternative construction methods are known as the most efficient, economic and green methods to counteract the pressure of sheltering.

Among the alternative construction methods are the Lightweight Steel Structure (LSS) System and Autoclaved Aerated Concrete (AAC) Block System. These systems have been widely applied across the world, namely in Germany, Russia, Canada, America, China and some African countries as well. Fifteen African countries have offered welcoming hands to embrace the LSS System already. To comply with her sustainable solution policy, China has engaged herself positively and actively in alternative construction methods for her potential urbanization projects across the nation. There are five manufacturing bases of the LSS system in China building millions of houses for citizens. The LSS system, as matter of fact, flourishes in China's sheltering culture. We are pleased to see that the LSS system is also rooted on Namibian soll.


For instance, though the AAC Block system enjoys a high reputation for infrastructure development across the world, the municipality will only give a green light to it when you are in possession of a certificate there from a Cape Town institution. To make it worse, a demonstration house of such system must be first erected for testing in Cape Town before this institution will approve it. I fail to understand why Namibia, an independent country for 24 years, must still observe South African laws or regulations regarding alternative construction methods, which have already received a warm welcome as a sustainable solution for housing across the world? Namibia has a huge housing backlog, a difficult problem for the government to address. The best way to "come up with a sustainable solution to stop the high and unaffordable housing prices lies in alternative construction methods, which in fact have been chosen by some institutions in their tenders for infrastructure development. Go for alternative construction methods!
Next: Autoclaved Cellular Concrete, the future of fly ash