CAREFUL PLACEMENT AND INSTALLMENT OF AAC
Views: 8 Author: Site Editor Publish Time: 2017-12-18 Origin: Site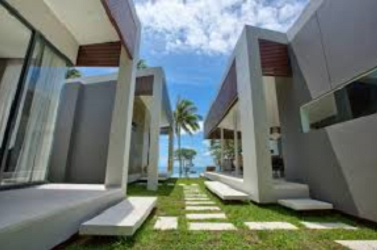 Although AAC is relatively easy to work, is one-fifth the weight of concrete, comes in a variety of sizes and is easily carved, cut and sculpted, it nevertheless requires careful and accurate placement: skilled trades and good supervision are essential. Competent bricklayers or carpenters can work successfully with AAC but dimensional tolerances are very small when blockwork is laid with thin-bed mortar.
Thick-bed mortar is more forgiving but is uncommon and not the industry preferred option. Very large block sizes may require two-handed lifting and be awkward to handle but can result in fewer joints and more rapid construction.

The construction process with AAC produces little waste as blockwork offcuts can be reused in wall construction. Good design that responds to the regime of standardised panel sizes encourages low-waste, resource-efficient AAC panel construction.

The cost of AAC is moderate to high. In Australia, AAC is competitive with other masonry construction but more expensive than timber frame. Lack of competition in the marketplace makes consumers highly dependent on one manufacturer.

Next: AAC PANEL RESEARCH