STRUCTURAL CAPABILITY OF AAC
Views: 16 Author: Site Editor Publish Time: 2017-12-12 Origin: Site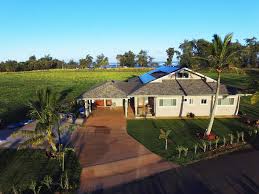 The compressive strength of AAC is very good. Although it is one-fifth the density of normal concrete it still has half the bearing strength, and loadbearing structures up to three storeys high can be safely erected with AAC blockwork.

Increasingly, AAC is being used in Australia in its panel form as a cladding system rather than as a loadbearing wall. Entire building structures can be made in AAC from walls to floors and roofing with reinforced lintels, blocks and floor, wall and roofing panels available from the manufacturer.

The Australian Standard AS 3700-2011, Masonry structures, includes provisions for AAC block design. External AAC wall panels — which are not blockwork but are precast units — can provide loadbearing support in houses up to two storeys high.

AAC panels and lintels contain integral steel reinforcement to ensure structural adequacy during installation and design life (see Construction systems).
AAC floor panels can be used to make non-loadbearing concrete floors that can be installed by carpenters.

NEXT: ADVANTAGES OF AAC