AAC MARKET RESEARCH IN ASIA
Views: 21 Author: Site Editor Publish Time: 2017-12-04 Origin: Site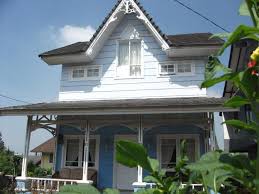 Asia-Pacific is the fastest growing REGIONAL MARKET FOR BUILDING MATERIALS over the analysis period 2007-2017. Growth is primarily driven by strong construction activities. This is due to mass exodus of manufacturing and production bases to low cost Asian countries.

Continuous and rapid industrialization in regional powerhouses such as China and India is also a driving factor. Increasing income levels, higher spending power, improving standards of living, etc. lead to higher demand for residential and commercial constructions. Currently there are around 35 AAC BLOCKS MANUFACTURING PLANTS across India with a heavy concentration near Surat, Gujarat.

More and more AAC blocks plants are set up across India as awareness about AAC blocks is growing. While most of these plants are AAC blocks projects, some plants are also AAC BLOCKS AND PANELS MANUFACTURING PROJECTS.

Next article :THERMAL CONDUCTIVITY DETERMINATION FOR AUTOCLAVED AERATED CONCRETE ELEMENTS USED IN ENCLOSURE MASONRY WALLS