INDUSTRIAL AAC PANEL - CONSTRUCTION SUPERVISION
Views: 62 Author: Site Editor Publish Time: 2018-02-11 Origin: Site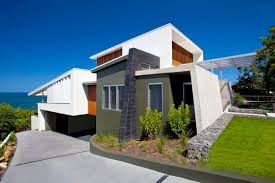 Eastland supervision team conducted technical support of an industrial construction in the Oceania area where Eastland prefabricated AAC panels were used to build the walls.

Building time was extremely fast and efficient without any on-site waste. Within just an hour, using only one light crane and four crew members, a complete wall was constructed.
Eastland(autoclaved aerated concrete) industrial wall panels provide numerous logistical advantages for contractors when compared to traditional building material alternatives. From giant distribution centers to new shopping malls, Eastland walls protect valuable goods due to their outstanding strength and low heat absorption. Therefore, Eastland AAC panels are also a proven firewall solution, superior to any alternative building material.
Our flexible housing designs maximize the use of Eastland panels, optimizing total construction costs and building speed. During this project we support our local partner to create the best value proposition for the production plant, looking carefully at their existing portfolio of future housing construction.

For more technical product information of Eastland AAC wall panels, please refer to a product specification page.
Next: Construction Materials