INSTALLATION OF Eastland AAC PANEL
Views: 85 Author: Site Editor Publish Time: 2018-01-31 Origin: Site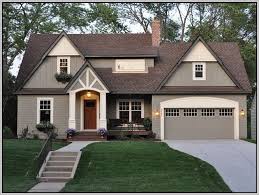 Indroduction

This Installation Guide was prepared to help owners, design professionals, construction managers and installers install Eastland Autoclaved Aerated Concrete (AAC) Floor and Roof Panels. It is especially for the installer who may not be familiar with AAC floor and roof construction.

We have attempted to provide some general information regarding various areas of construction and details. However, since we cannot cover all areas or possibilities, we encourage and trust that you will ask for additional information regarding specific areas or possibilities, or when you have questions or need additional information.



General Installation Guidelines

1.Unload panels using pallet forks(nylon straps, slings or pallet fork on a crane cable). Consult an appropriate safety consultant or knowledgeable OSHA trainer for "rigging" or other safety considerations.

2.Insure adherence to Leading Edge Support OSHA Guidelines.

3.Stored areas should be accessible to delivery trucks and convenient to material staging areas. If possible, drop-deliver the material right to the material staging areas.

4.Storage material should always be stored away from other construction activities on a flat-grade area that is not suscepable to standing water, erosion or setting.

5.Keep the material covered and banded until ready for installation.

6.Excessive handling may cause damage. Set delivery schedule to match the erection sequence.

7.Chips and spalls can be repaired. If any reinforcing is visible, contact and authorized AAC representative.

8.All damaged surface areas may be repaired using a comparible AAC patching compound.

9.AAC panels that have surface or minor cracks are usable. Contact and authorized AAC representative when cracks extend completely through the panel.

10.Stored or staged materials should always be set on flat, stable grade on pallets or dumage.

11.Observe and provide all necessary temporary support and bracing in addition to following all safety laws and requirments.

12.Caution: Use safety gear, including hard hat, dust mask, and goggles to avoid inhatation of dust and protection of the eyes when handlingEastland AAC Floor and Roof Panels.


Eastland AAC Floor and Roof Panels

Eastland Floor and Roof Panel Is an Autoclaved Areated Concrete (AAC), steel reinforced element. The steel wire reinforcement is covered with an anti-corrosion coating.

Eastland AAC Floor and Roof Panels are lightweight, fire resistant, water penetration resistant, pest resistant, fast and easy to install, versatile and affordable.
Next: Impact Lessening