FEATURES OF AAC
Views: 9 Author: Site Editor Publish Time: 2017-12-13 Origin: Site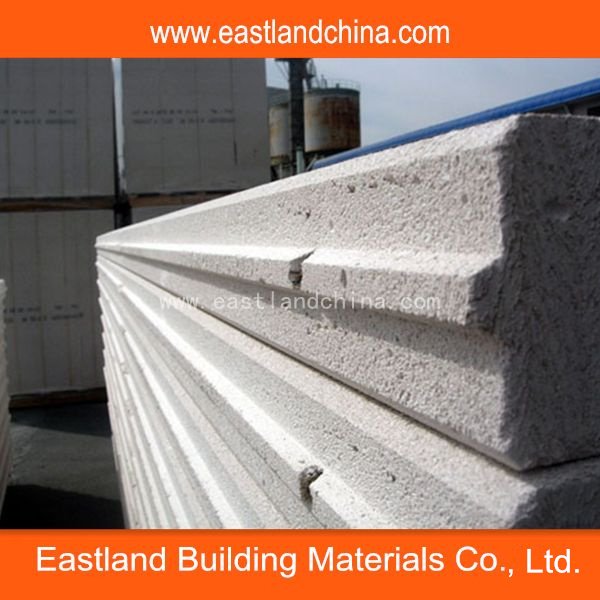 Thermal mass
The thermal mass performance of AAC is dependent on the climate in which it is used. With its mixture of concrete and air pockets, AAC has a moderate overall level of thermal mass performance. Its use for internal walls and flooring can provide significant thermal mass. The temperature moderating thermal mass is most useful in climates with high cooling needs (see Thermal mass).

Insulation
AAC has very good thermal insulation qualities relative to other masonry but generally needs additional insulation to comply with Building Code of Australia (BCA) requirements.

A 200mm thick AAC wall gives an R-value rating of 1.43 with 5% moisture content by weight. With a 2–3mm texture coating and 10mm plasterboard internal lining it achieves an R rating of 1.75 (a cavity brick wall achieves 0.82). The BCA requires that external walls in most climate zones must achieve a minimum total R-value of 2.8.

To comply with building code provisions for thermal performance, a 200mm AAC blockwork wall requires additional insulation.

AAC panels on a lightweight timber framed house.

A texture-coated 100mm AAC veneer on a lightweight 70mm or 90mm frame filled with bulk insulation achieves a higher R rating than an otherwise equivalent brick veneer wall (see Insulation; Lightweight framing).

Relative to their thickness, AAC panels provide less insulation than AAC blockwork, e.g. a 100mm blockwork AAC wall has a dry state R-value of 0.86 and a 100mm AAC wall panel has a dry state R-value of 0.68.

Loadbearing, insulating and capable of being sculpted, AAC has enormous potential as an environmentally responsible choice of building material.